Looking for Custom Solutions for Your Unique Problems?
At MCM Solutions, we all come to work every day because we want to solve the biggest problem in visual marketing campaign execution. Everyone is guessing.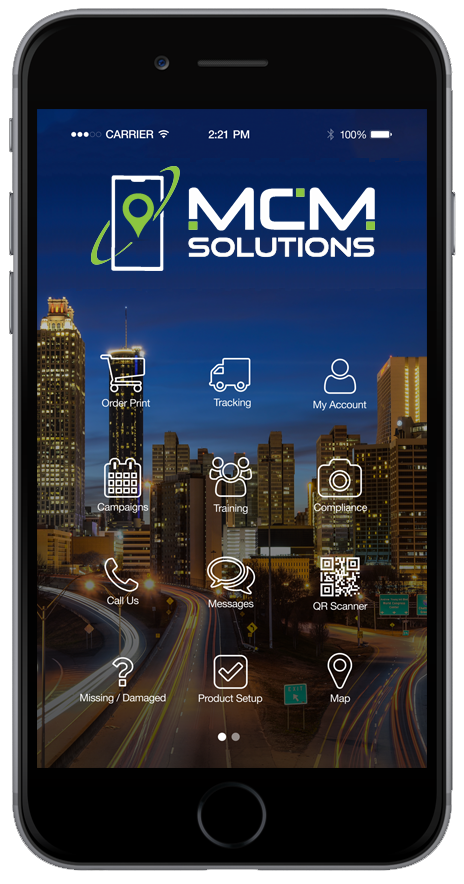 Who Are We?
We are a software provider that helps franchisors win back more time to grow their businesses by streamlining marketing and operations across multiple locations.
What Do We Do?
Small, daily inefficiencies can really add up for a multi-location business. We streamline the most common (and frankly, annoying) inefficiencies that take your team away from their #1 job: serving your customers.
How We Do It
We display everything you need to know about your multiple locations in one user-friendly portal. Instead of digging through spreadsheets and back and forth emails, our software puts the right information at your team's fingertips, so things get done in half the time. With just a few clicks, you can:
Manage print marketing campaigns from start to store delivery
Resolve missing or damaged items in deliveries
Pinpoint ideal future store locations
How MCM Solutions Originated
Creative Solutions to Unique Problems
Your company faces many issues that similar organizations have faced before. Don't guess at a solution, let us show you proven methods to streamline your business.
Marketing Tools
Marketers rarely have the tools, resources, and information at their fingertips to quickly and accurately budget, create, manage, and execute their campaigns. The information that is needed is either unavailable or spread out across multiple systems, making it impossible to implement their ideas in a timely and efficient manner. At MCM Solutions, our mission is to make this process more effective and less cumbersome by giving you all the information and tools needed to make your ideas a reality.
Throughout the history of business, people use data to make informed decisions. We provide the most actionable web and mobile toolkits in the industry by generating information from data and we want to show you how our tools can get you out of spreadsheet chaos and back to marketing.
Meet Jill - VP of Marketing